About Us.
EXEIdeas International (Executive Ideas International) is a group of companies founded in July 2010 by Muhammad Hassan, a young Pakistani entrepreneur. The novice organization that was started with zero money investment, within ten years of its foundation established a firm position not only in the local IT organizations but also got famous through the globe. EXEIdeas International has currently many project online. The goal and moto of EXEIdeas International is to help the newcomers of the Information Technology to bring out their inner creative talents. Our Slogan "Lets' Your Mind Rock" exactly reflects the idea behind the creation of EXEIdeas International.
Our Creativity
Our moto is to show the creativity from the simplicity in front of you.
Our Team
A bunch of qualified and experienced team from different backgrounds.
Our Projects
Hundreds of small and big projects completed till now and going on.
Our Projects And Solutions.
Check out our recent completed projects and hot services.
It's Time To Go For Business Automation!
Our core target is Business Automation or Digital Transformation to enable the automation of your complex business processes. We can streamline your business to make it simple and automatic and to manage your data. We adopt an elaborate consultative process with the managers and employees to chart a detailed plan for business process re-engineering. With our experience in various business verticals and a team of dedicated IT professionals, we will help you to develop and deploy speedy solutions to increase in your revenue opportunities.
Sales Management System
A full featured cloud based management system to keep record from Godown to Shop and Shop to Customer and same in reverse order.
Members Management System
A cloud web based system to manage registration and management of members from first step to last step involving finance and on site ticketing.
Still Moving On...
We are still moving ahead to automate your business and manage on your tips.
We Are Good In.
Its time to know why we are different from others.
UI/UX Design
We know what your user wants to access you at their ease on finger tips in an attractive way.
Branding Identity
Raise your Brand with us and let your Brand to shout in front of the world itself with an awesome idea.
Creative Idea
Our creative ideas will help to raise your business and to stand different from others because ideas are everything.
Ease to Use
We know the Users so we always keep the user preferences on the top of everything to make a brand.
Dynamic Growth
Expand your Business, Increase your Sales with loves from your users to make your Brand successful.

Friendly Support
We never let you swim alone ever, Our professional Support Team are always available for you.
Professional Services For Your Business
Clients Feedbacks.
What other says about us
Thanks to the EXEIdeas for giving me such ideas which found beneficial for my website. EXEIdeas guide me about online marketing and different sources of traffic which brings best buyer to my site and my revenue got increase. I will suggest everyone about EXEIdeas because they are committed to provide excellent service with hardworking and great motivation...!!!
Samith Jhon (Blogger Of Top Tech Tune)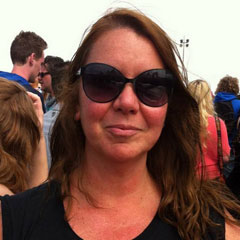 Muhammad Hassan has chosen the most perfect name ever for his website: EXEIdeas! His site provides really excellent and new ideas. A professional site! Muhammad is dedicated to his work. He has big potential and a good mentality! Ambitious and positive thinking are another qualities from this young man that is trying to reach the success and he is sure getting there...!!!
Sirleny Garcia (Owner Of Silsplace)
On November 2013, I wanted to start my blog for my articles. But it was a pain in the neck since didn't know a anything about blogging and how it works. So I decided to search more information on Google. I got the results, the first and the second one didn't satisfy me as their tutorials were hard and complicated to follow and the third result on the search was EXEIdeas: Let's Your Mind Your Rock. I went through the articles and Bingo I got what i wanted, for that matter not ONLY what i wanted but I also learned some extra tricks about blogging, Facebook, how to make money with your blog and many more. Ever since that day I bookmarked your blog and started reading it every day. After rocking my mind with your awesome articles and easy to follow tutorials I decided to pick one of your professional yet stylish template to use on my blog. and in the process of editing my blog i mess up. I did send an email to EXEIDEAS for help and out of surprise I got my respond in two hours time which i didn't expect, i thought it might take some day or so. At this stage i learned that EXEIdeas they are not only having easy to read tutorials and awesome articles, but also they have excellent customer service and they go extra mile to satisfy the customers need, they real do mean business. So to my fellow new blogger if you want professional, unique and stylish template EXEIdeas is the answer. If you want excellent customer service EXEIdeas is the answer. In short if you want to be a successful blogger and a master in this blogging era EXEIdeas is the best, the answer and the way forward.
Ellipius Mutero (Blogger At Bravellipius)
How To Find Us?
Have any Query? Feel free to reach us...
Address
Flat 161a 4 Mann Island, Liverpool, Merseyside, United Kingdom, L3 1BP