Our Projects
Our expertise in creating innovative environments shows in our projects.
Here are some recent examples of how we have worked with clients to create high-impact environments around the web.
EXEIdeas Blog
A Blog About Business, Media, Information, Marketing SEO SMO, ECommerce, Web Design, Blogging And A Lot Of More Articles Added Too.
Dekh Liya Chal Nikal
A Blog Where We Are Trying To Make You Happy And Spreading The Laugh Oue Your Faces With Funny And Awesome Pics So You Can Enjoy.
Netzspot.Blogspot
A Collection Of All New Awesome And Stylish Templates Designed By EXEIdeas Where Everyone Can Get It Free And Use It On There Web.
ProBioData
Its time to create your own online beautiful profile as a vcard to share your all contact info under one URL with anyone easily...
EXELiker
Don't fell yourself alone. Get focused by the world. Be liked. It's time to get unlimited autolikes on your posts.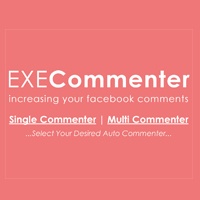 EXECommenter
Get unlimited comments on your Facebook posts by Real Profiles free of Cost in one click.
Born4Banned
Its time to get your Website or Apps designed with creativity. Show yourself in a batter way.
Homeo Clinic
HOMEOCLINIC is a non profitable online homeopathic clinic, founded in 2017 by humans for humans.
Coming Soon
We Are Working On A Some New Exciting Cool Projects, That One Is Coming Soon. Stay With Us...