Testimonial
What our customers, clients and friends says about us.
Ellipius Mutero
Blogger At Bravellipius
On November 2013, I wanted to start my blog for my articles. But it was a pain in the neck since didn't know a anything about blogging and how it works. So I decided to search more information on Google. I got the results, the first and the second one didn't satisfy me as their tutorials were hard and complicated to follow and the third result on the search was EXEIdeas: Let's Your Mind Your Rock. I went through the articles and Bingo I got what i wanted, for that matter not ONLY what i wanted but I also learned some extra tricks about blogging, Facebook, how to make money with your blog and many more. Ever since that day I bookmarked your blog and started reading it every day. After rocking my mind with your awesome articles and easy to follow tutorials I decided to pick one of your professional yet stylish template to use on my blog. and in the process of editing my blog i mess up. I did send an email to EXEIDEAS for help and out of surprise I got my respond in two hours time which i didn't expect, i thought it might take some day or so. At this stage i learned that EXEIdeas they are not only having easy to read tutorials and awesome articles, but also they have excellent customer service and they go extra mile to satisfy the customers need, they real do mean business. So to my fellow new blogger if you want professional, unique and stylish template EXEIdeas is the answer. If you want excellent customer service EXEIdeas is the answer. In short if you want to be a successful blogger and a master in this blogging era EXEIdeas is the best, the answer and the way forward.
Game Persia
Blogger At GamePersia
EXEIdeas Is Best Site Ever In Terms Of Their Work And Innovative Ideas About Blogging. Not Only They Just Tell You Tricks How To Do That, They Also Guides Us Step By Step In Easy To Understand Language. So Readers Take A Chance To Join Us. I Challenge That You Will Feel Beyond Definitions In Terms Of Blogging And Will Become Fan For Our Work.
Samith Jhon
Blogger Of Top Tech Tune
Thanks to the EXEIdeas for giving me such ideas which found beneficial for my website. EXEIdeas guide me about online marketing and different sources of traffic which brings best buyer to my site and my revenue got increase. I will suggest everyone about EXEIdeas because they are committed to provide excellent service with hardworking and great motivation...!!!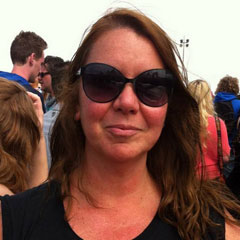 Sirleny Garcia
Owner Of Silsplace
Muhammad Hassan has chosen the most perfect name ever for his website: EXEIdeas! His site provides really excellent and new ideas. A professional site! Muhammad is dedicated to his work. He has big potential and a good mentality! Ambitious and positive thinking are another qualities from this young man that is trying to reach the success and he is sure getting there...!!!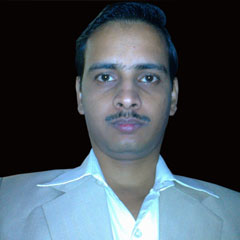 Sumit Kumar
Blogger At Tallys Solution
1st time, I visited your blog and I really love to visit on your blog again. Its trumendous. Everything is very fare and unique on your blog including articles. I am also blogger and love to read your blogging Suggestions and tutorials. EXEIdeas Rocks...!!!
Susan Hannan
Writer At Exams Key
I start working with EXE Ideas last month they are assisting my real estate team with social networking and have provided us with suggestion on how to improve my online presence and utilize social networking they have a lot of good ideas and technical and marketing experience...!!!
Lily Seymour
Blogger At LilySeymour
I have been a follower of the EXEIdeas Blog for quite sometime now and I really enjoy all their tips and tricks. They are wonderful teachers for improving the appearance of our Blogs. The EXEIdeas team is very quick, fast and professional. Great with communication and such a pleasure to work with. I highly recommend their service for all your web development needs.